NCB co-ordinates the work of the All-Party Parliamentary Group for children, taking the voices of children and young people to the heart of Government.
The APPGC is chaired by Tim Loughton MP and Baroness Tyler. Details of other members of the Group can be found here.
Together we hold inquiries to raise awareness of issues putting children at risk and work across Government to influence the development of policy that brings about the best for babies, children and young people.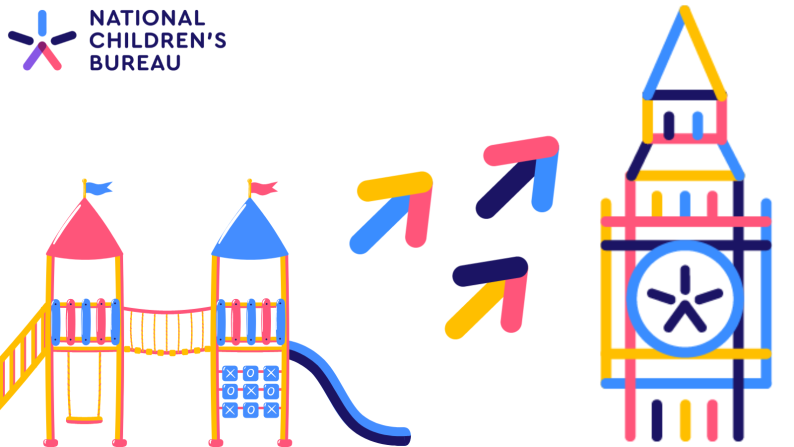 Parliamentary event on children's social care reform
The All-Party Parliamentary Group for Children, with the National Children's Bureau as Secretariat, held a Parliamentary event on children's social care reform in November.
The packed event saw the children's sector, statutory services and Parliamentarians unite to call for urgent social care reform and resourcing that prioritises early intervention and coproduction with children and families.
The event brought together key players from the children's sector with Claire Coutinho MP, giving her first public speech in her new role as Minister for Children, Families and Wellbeing.
Our panel of experts consisted of:
Josh MacAlister, Chair of the Independent Review of Children's Social Care

Steve Crocker OBE, President of the Association of Directors of Children's Services

Dame Rachel de Souza, Children's Commissioner

Indra Morris, Director General of the Department for Education

Amanda Spielman, His Majesty's Chief Inspector, Ofsted

Helen Hayes MP, shadow Children's Minister
Disabled and care experienced young people and parents from NCB's Living Assessments project, played a central role in the event by bravely sharing their personal experiences to enable evidence-based changes to improve the lives of those children and families involved in assessments.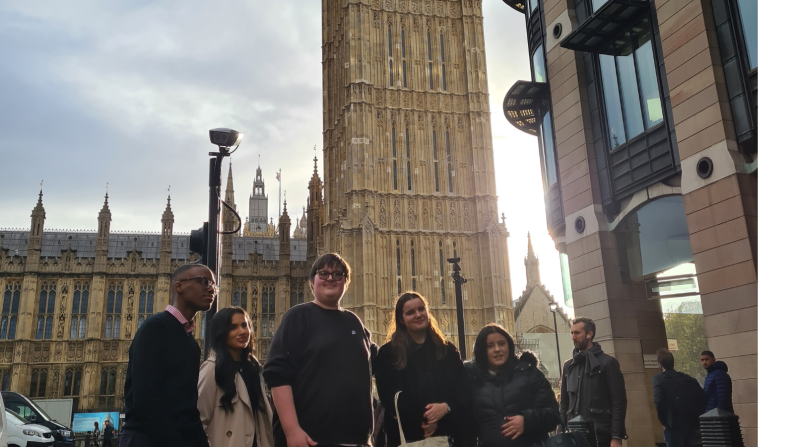 Putting children at the heart of integrated services
The APPGC also met to discuss the implications of the Health and Care Bill for babies, children, young people, and families, and the improvements that may be offered by new Integrated Care Systems. Speakers include Govt ministers Will Quince MP and Edward Argar, Children's Commissioner for England Rachel de Souza, and young people and parents who have benefited from integrated care.
One of the parents - Leanne - shared her experience of living through a mental health crisis, and how integrated care supported her recovery, in a short video.
You can find out more about this meeting of the APPGC in our news item.
Putting children at the heart of Government spending decisions
APPGC roundtable
The APPGC held a private and high profile round table event on early help and early intervention in social care with leading policymakers, Parliamentarians and academics.
The event was based on NCB rapid review of early help . This report is part of NCB's Living Assessments programme.
APPGC event on spending
The APPGC ran an exciting high-profile event where children and young people shared their experiences and expressed their priorities for Government spending directly to Parliamentarians and senior Treasury officials
Find out more about this area of work here.
APPGC event on recovery
The APPGC has previously focused on protecting children's interests in the coronavirus pandemic, listening to children, young people and parents, and bringing children's organisations together to call for action.
The video below shows the impact of the Coronavirus lockdown to the APPGC. Children and young people presented the video and discussed the issues with Parliamentarians to make a case for change.
Following the event on recovery, young people presented to a board of senior civil servants. A young person's blog about their experience can be found here.
Inquiry into children's social care
Previously, the APPGC published results of a 10-month inquiry into the causes of different threshold levels for accessing children's social care services. 'Storing Up Trouble' found that vulnerable children and families face a postcode lottery in the levels of support offered to them by services.
This followed the Group's longer Inquiry into children's social care services in England.  Among other things, the Inquiry report, 'No Good Options' found significant variation in the number of children accessing children's social care services across the country.
APPGC secretariat
To be added to the APPGC mailing list and receive info on future meetings, please fill in this form or contact Ben Fraser [email protected].
The Income and Expenditure Statement for the All-Party Parliamentary Group for Children can be viewed here.