Our corporate partners are transforming outcomes for babies, children and young people.
For 60 years, we've been fighting to reduce inequalities that prevent children from achieving their full potential. 
We are proud to have a range of successful and long-term partnerships with some of the best-loved brands across the UK who share our unwavering commitment to supporting children and young people.
Over the years we have worked with brands such as Twitter, Barclays, Nokia, JP Morgan, Pearson Education and Mozilla. 
Our partners choose to work with us for different reasons such as:  
Making improvements to workplace culture and inclusivity through training and CPD;  

Design and delivery of tailored programmes adding value to campaigns and change programmes; and 

Providing advice and guidance on setting Environmental, Social and Governance Strategy. 
Thanks to our amazing partnerships, we have: 
Raised awareness of bullying for millions of children, young people, teachers and parents  

We teamed up with Barclays to run Anti-Bullying Week, an annual event in November which today reaches over 80% of schools. This included making campaign videos, 'Make a Noise about Bullying' in 2015 (see above) and 'Change Starts with Us' in 2019. 
Since 2021, the Anti-Bullying Alliance has partnered with Radnor Hills, which is one of the UK's leading school drinks producers.  During Anti-Bullying Week, they provided exclusive prizes for the School Staff Award who go beyond the call of duty.
William Watkins, Founder and Managing Director of Radnor Hills, said: 

"We are delighted to align ourselves with the brilliant work that is done by the Anti-Bullying Alliance. Anyone who has experienced bullying will know how distressing it is. We hope that our partnership with the Anti-Bullying Alliance will help to support young people who may be experiencing bullying themselves."  

Developed the knowledge, confidence and peer support available for parent/carers with children with special needs or disabilities (diagnosed or un-diagnosed)
We have supported several organisations to take part in our Expert Parent Programme - a unique offering that maps out the current health system specifically to the needs of individual children and young people with special needs or disabilities.
Through a combination of face-to-face sessions, online modules and e-learning resources, we support parent carers to better understand and navigate the health system. We can now offer an additional package addressing complex health needs and supporting transition to adulthood. 
Delivered a ground-breaking early child development programme in Jersey
In 2016, we worked with UBS to carry out a needs analysis and change programme in Jersey. The project focused on supporting the early years sector and improving outcomes for young children and their families through our award-winning early development programme for children, Making it REAL, which aims to improve literacy of preschool children.
The programme delivered island-wide strategic planning and supported over 2,000 people, including 835 children, over 100 practitioners and a wider audience of over 1,000 practitioners. 
Provided training and CPD to prevent appearance-targeted bullying 
In April 2022, Dr. Martens Foundation supported the Anti-Bullying Alliance to launch an exciting new online CPD training course All Different, All Equal which is helping practitioners to prevent and respond to appearance-targeted bullying.
In only a short space of time we have been able to train 384 professionals – with more than 9 in 10 participants reporting an improved understanding and responsiveness to appearance-based bullying.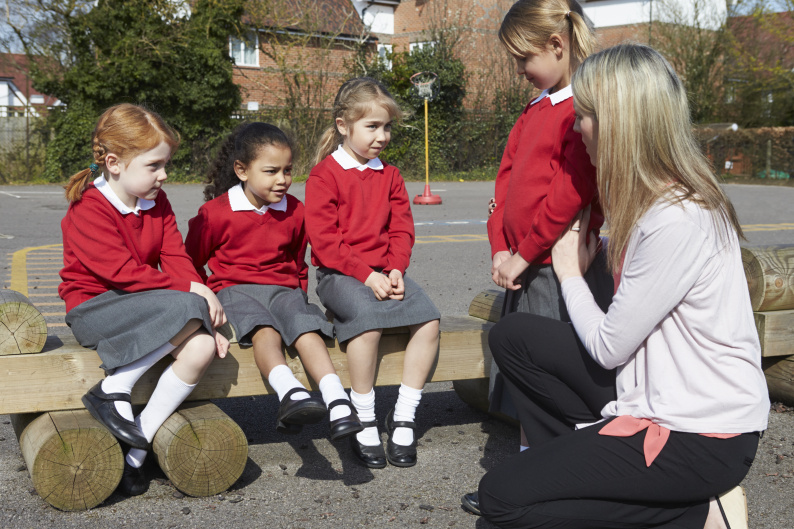 How do we get involved? 
Our starting point will always be to have an open discussion with you about your aims, targets and how we can work together to create real impact. You can partner with NCB through: 
Becoming a charity partner: we can help your company achieve its business goals while making a real impact on the lives of children and young people. 
Making NCB your Charity of the Year: help us raise money so we can continue to build better futures for children and young people. 
Sponsoring us: support us by sponsoring an NCB event, publication or campaign. 
Employee fundraising: raise funds for us through sponsored events, staff challenges and team building opportunities.  
Offering gifts in Kind: we have worked closely with industry-leaders in varied sectors to make use of their resources for charitable purposes.  
Giving pro-bono support: we have a range of ready-to-go opportunities where NCB would benefit from corporate support whilst bolstering your corporate social responsibility and ESG priorities.  
Get in touch 
Please contact our Fundraising Manager, Richard Scott, if you're interested in finding out more, at [email protected].
We look forward to hearing from you!