With the help of the University of Kent, we've created an interactive online journey through more than six decades of making childhoods better.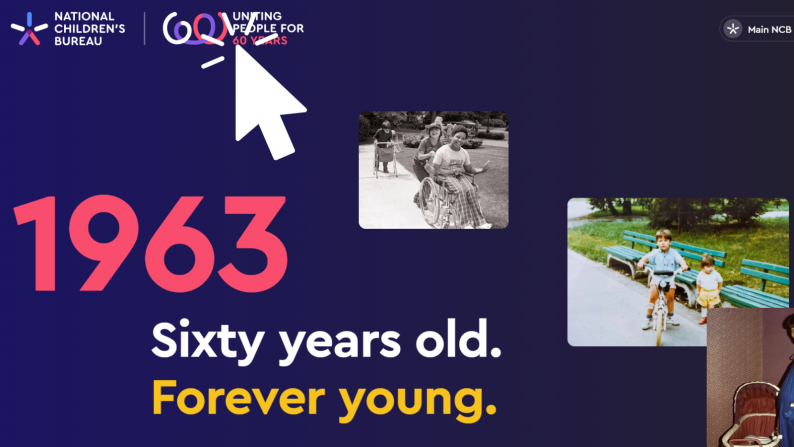 Continuing our celebrations to mark 60 years of NCB's work to unite people across the children's sector, to align policy recommendations with hard evidence and to amplify the voices of children and young people, we have created an exciting new digital resource.
Sixty years old. Forever young. is an online interactive timeline that allows visitors to click and scroll through more than six decades of our achievements set against a backdrop of a changing social, political and legislative landscape.
It's not designed to be a comprehensive encyclopaedia of everything we've done, but we think it gives a great flavour of the diversity of our work and the role that we have played in contributing to real and lasting change to make childhoods better across the UK.
Our timeline was made with the help of Professor Julie Anderson, Dr Emily Bartlett and Dr Eilis Boyle from the University of Kent and our digital partners Effusion. It contains a collection of rarely seen or heard archive images, audio and film, including a video of our founding director and hugely influential contributor to child development research, Dr Mia Kellmer Pringle.
We hope you'll enjoy reading, watching and listening to all the content this new resource contains and exploring the links to dive deeper. If you do, please feel free to tell people about it online, sharing the link and using the hashtag #NCBis60!