NCB's research, expertise and partnerships give us authority and credibility with policy makers, enabling us to influence legislation at the highest levels on behalf of children and young people.
Our work for the Child Safeguarding Practice Review Panel

 
NCB, through our experts in the Council for Disabled Children, has examined the recent experiences of children placed in specialist, independent residential settings, and whether all agencies acted to ensure the rights, voices, and needs of the children placed there were respected. The Child Safeguarding Practice Review Panel will publish its first report shortly.
Reviews led by Dame Christine Lenehan 
Commissioned by the government, Dame Christine Lenehan has published two instrumental reviews. In 2017, "

These are our Children

", examined the care, support and treatment for children and young people with complex needs involving mental health problems and learning disabilities and / or autism. Her second review, "

Good intentions, good enough

?

", focused on the experiences and outcomes of children and young people in residential special schools and colleges. In both reviews, Christine emphasised the urgent need to clarify local authority responsibility for the safeguarding of children with disabilities placed in out-of-area residential settings.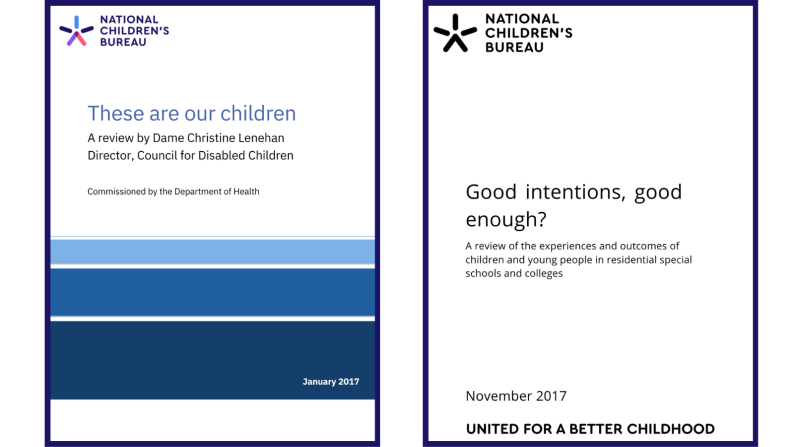 Independent Review of Children's Social Care

- NCB has worked closely with the Independent Review of Children's Social Care since its launch in 2019, playing a major role in shaping its recommendations. The Review provides a once-in-a-generation opportunity to fix a struggling system and create a step change in the way children and families are supported. You can read NCB's final submission to the Review here:

NCB's vision for Social Care.

The All-Party Parliamentary Group for Children

- NCB coordinates the work of the All-Party Parliamentary Group for Children. The APPGC has held a number of ground-breaking inquiries into children's social care. '

Storing Up Trouble

' found that vulnerable children and families face a postcode lottery in the levels of support offered to them by services. While '

No Good Options'

found significant variations in the number of children accessing children's social care services across the country.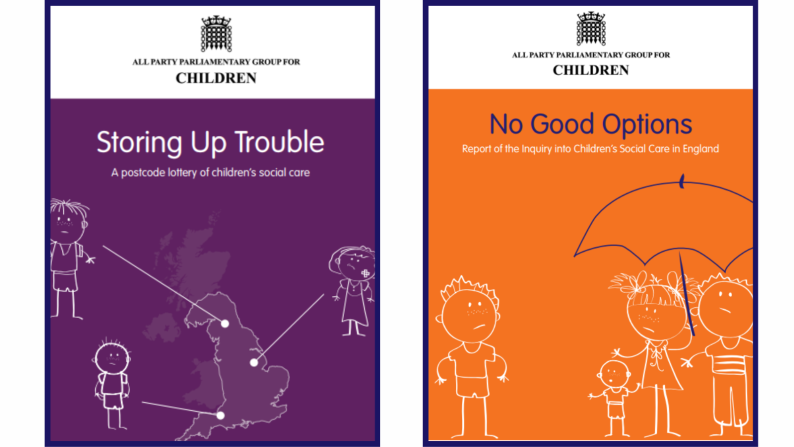 If you would like to explore how NCB can support you to develop your approach to safeguarding please contact our team [email protected].