This year, NCB celebrates its 60th anniversary. Our CEO Anna Feuchtwang sets out why our mission, values and expertise are needed today, more than ever.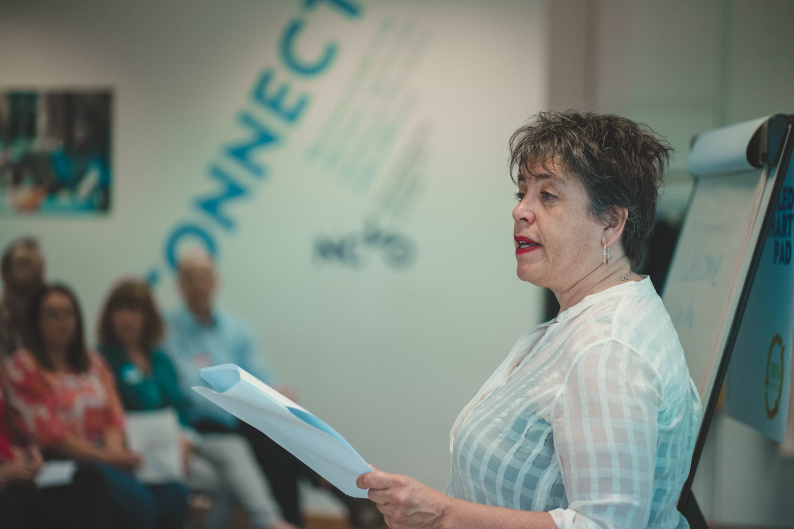 We are the National Children's Bureau. 

And this year we celebrate our sixtieth anniversary.
For 60 years…
we've listened and we've learned and developed a unique understanding of the systems that support and surround children and families in the UK; 

we've united the children's sector and created enduring connections across the early years, health, education and social care workforce;

we've shaped legislation and pioneered new ways of joining up public services to protect the most vulnerable and those with the most complex needs;

and we've given a voice to children, young people and their families across the UK.
But despite all the progress we've made, the challenges we face today are as deep and wide as at any point in our history. Our mission, our values and our expertise are needed now, more urgently than ever. 
The system that children and families rely on for education, support and wellbeing is visibly failing society.
Our own research shows funding of early support services for families was halved during the previous decade, with a devastating impact on young lives. And rising insecurity, debt, homelessness and hunger make it harder than ever to build strong families and keep children safe.

We're here to make childhood better.

 
Times are hard, but we have a message of hope: childhood can get better. Over 60 years, NCB has shown how much can be achieved when children and young people raise their voice and we build partnerships for change around those voices.
We know exactly what making childhoods better means, and what it will take to achieve it.
We mean getting the support right for families in their early years, where a little intervention goes such a long way towards preventing crisis later on.

We mean making the funding of children's services a top priority, developing a workforce which provides support and intervention at the right time, in the right way, for all the children who need that support.

We mean giving children in or leaving care the quality of support and relationships they need to overcome trauma, get on in education and cope well with the transition to independence.

We mean tackling the growing crisis in children's mental health, rebalancing the education system to focus on wellbeing as well as academic attainment, and radically improving mental health services for those who need them.

We mean redesigning health services to create a genuinely integrated approach to meeting children's physical health needs. 

We mean influencing legislation at the highest levels to ensure our children and young people are properly safeguarded and working with local agencies to develop innovative new ways of organising child protection services.

And we mean ensuring disabled children feel included in their education; tackling bullying in all its forms; giving schools confidence to teach a comprehensive curriculum of relationships and sex education; making sure all children who have experienced bereavement can get the support they need.
These are complex challenges that require whole system solutions and united approaches.
Our evidence tells us they will not be solved by government alone or by the intervention of a handful of organisations or individuals.
They require co-operation, partnership and a coherent data-evidenced strategy co-produced with those with lived experience and delivered through genuinely integrated services.
So that children and young people can be empowered to create a society that is equitable and sustainable for themselves.
NCB has spent 60 years uniting people, building partnerships, advocating a whole child approach and giving voice to those with lived experience.
We will keep doing what we do for as long as it takes…
change-making, people-connecting, care-taking, together-working, insight-finding, system-shifting, rights-protecting, mind-opening, edge-cutting, wisdom-sharing, action-taking, consortium-convening, evidence-basing, government-lobbying, needs-understanding, voice-giving, life-improving, always-learning and childhood-bettering…
We are the National Children's Bureau.
We are 60 years old, but we're forever young.