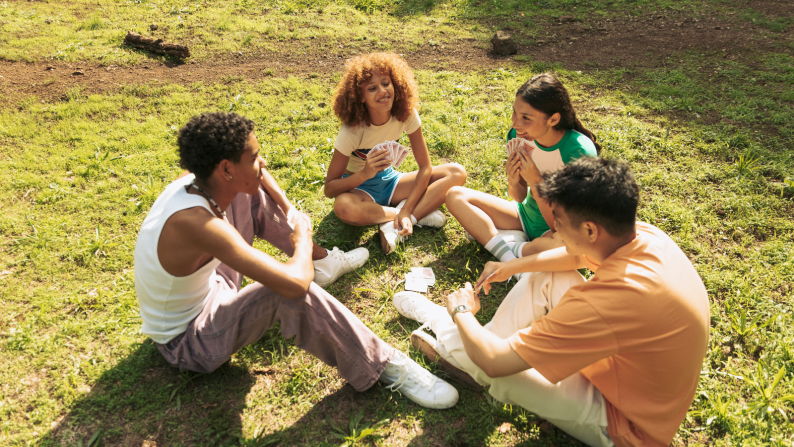 Babies, children and young people have been overlooked by policy makers for too long and the impact is clear: more children are living in poverty, they face a growing mental health crisis, and are waiting too long to receive urgently needed support.
This is the stark picture presented in a new report from the National Children's Bureau and a coalition of leading children's charities including Barnardo's, Action for Children, NSPCC and The Children's Society.
It includes new research commissioned with Alma Economics and the Institute for Government highlighting the alarming challenges children and families are facing right across the UK today. 
There are rising numbers of children persistently absent from school, more children being impacted by abuse, exploitation and online harm, and a greater number of children being taken into care due to reaching a crisis point in their lives.
A lack of political vision and ambition to improve childhoods is holding the next generation back from reaching their potential. 
A few weeks ago, our coalition came together at Party Conferences to call for change - so babies and children growing up in the UK today and tomorrow are happier, safer and each have the chance to reach their potential.  
Today, we want to ensure that political leaders prioritise the needs of babies, children and young people by detailing why this is a political necessity and how change can be brought about. 
We want to see urgent action to: 
Committing to an ambitious cross-Government strategy and outcomes framework to drive improvements for babies, children and young people. 
A new approach to decision-making that places children's needs, wishes and outcomes at its heart, involving children and young people every step of the way. 
Investing more of our national wealth in improving the lives of babies, children and young people and spending strategically on early intervention and prevention. 
Visit childrenatthetable.org.uk to sign-up and read the report.