To mark the occasion of our 60th birthday, we commissioned the design and animation of a special graphic identity to use throughout our celebrations.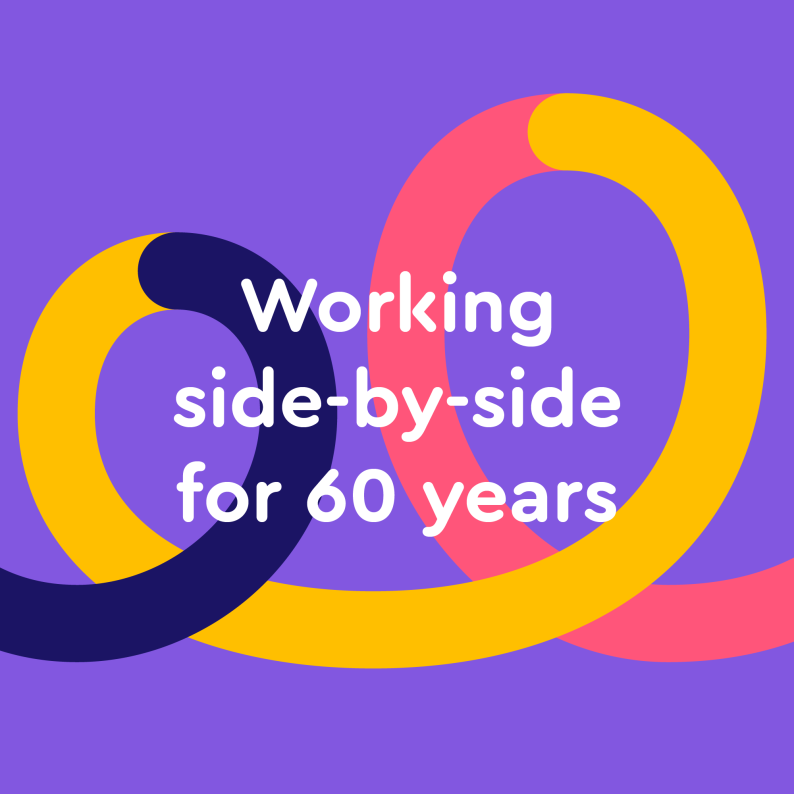 In June 2023, the National Children's Bureau celebrates its 60th anniversary.
To mark our anniversary, we wanted to create a set of visual communication assets that showed:
what we stand for;

what we have achieved;

and what our priorities are right now and will be in the future.
Our aim is to show that we are 60 years old, but we are forever young because of our unique, evidence-based, collaborative and child-led approach.
Children and young people are at the heart of all our work and so they have been closely involved throughout the creative development and the production process too.
The first of these communication assets is a suite of 60th brand designs that bring to life this special anniversary and our 'forever young' approach in an unforgettable and visually impactful fashion.
We have created a new version of our logo (see below) as well as a series of graphics using this design that we will use throughout the year in our online and social media communications.
Central to the creative concept behind this new logo is our support for children, young people and their families and our focus on uniting people across the sector to makes childhoods better for every child.   

And we have also animated this logo, showing how celebratory party streamers come to life and create a young person and an adult supporting each other and waving in celebration in the shape of the number 60. 
You can see the animation on our home page and also watch it full screen below.