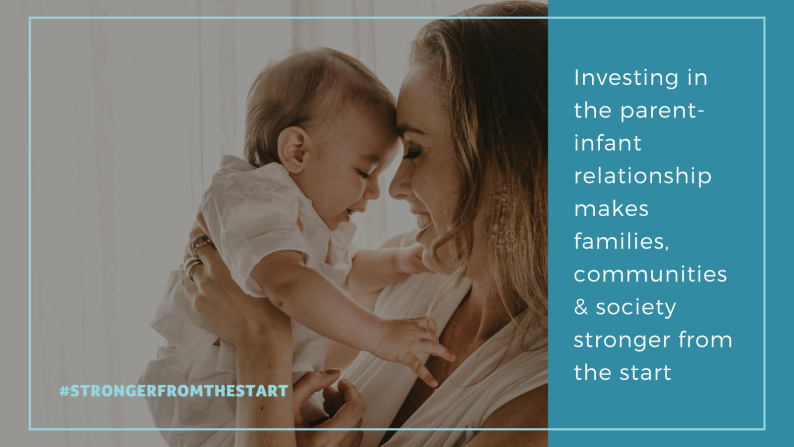 We're also continuing our work in providing expert and technical support to the Public Health Agency in Northern Ireland on the implementation of the NI Infant Mental Health Framework. On Monday 7 June 2021, we're hosting a planning meeting for the establishment of an Infant Mental Health Community of Practice for Northern Ireland which will support practitioners from across the 5 Health & Social Care Trust areas to share learning on what works and develop practitioner focused solutions to improve infant mental health workforce development and service delivery.  On Thursday 10 June, members of the Regional Infant Mental Health Implementation Group will join us to set up the first of 2 new Task & Finish Groups looking at IMH Communications and IMH Dashboard Development respectively.
Friday might just prove the highlight of my week though, as I get to join my first meeting as a steering group member of the Maternal Advocacy & Support Project. The 'Mas' project is run by the Women's Resource & Development Agency in 8 women's centres in Northern Ireland to create a network of peer support groups for women experiencing perinatal mental health issues.  It's been said that the parent-infant relationship is the most powerful mental health tool available to us and having previously been involved in a similar role with the community based perinatal support project at South Belfast Sure Start, I know just how empowering and transformative these relationship-focused initiatives can be. 
I hope you can find the time this week to engage in our #strongerfromthestart campaign, to join one of the many Infant Mental Health Awareness Week events on offer or to read more about why the first 1001 days of life are so critical in laying the foundations of lifelong mental and physical health. If not, just to be kind to yourself and remember to smile at the next mum, dad or carer of a baby you see.
Big changes really do start in small places, close to home.
Deirdre McAliskey, NI Early Years Lead