It has been said of COVID-19 that 'we are all in this together' but we know from evidence and media reports that it has not impacted everyone in the same way. In Northern Ireland, NCB has been conducting research to more fully understand the impact of COVID-19 on children and young people with Special Educational Needs and Disabilities (SEND), their families and those who support them.
We have really benefited from the expertise of our partner organisations  - the Council for Disabled Children, Mencap, SENAC (Special Educational Needs Advice Centre) and Specialistrene.
Since October 2020 we have interviewed 35 young people, 16 parents and 12 practitioners to hear first-hand about their experiences of the pandemic and lockdown. Here we reflect on some of the key themes emerging from this first phase of the research that are detailed in the summary document and pose some questions arising from the findings to date.
Same struggle, different circumstances?
Many of the parents we spoke with indicated that they have had to really push statutory services such as those in education, health and social care to get the support their children need. This is nothing new. However, the arrival of COVID-19 made a bad situation worse with many of the limited supports available suddenly cut off. In particular the decision to close schools almost overnight during the first lockdown had a profound, mainly negative, impact on these families. While parents understood the rationale for doing so, they felt that children like theirs were not thought about. In effect they were 'the forgotten ones', a recurring phrase used by participants in the research. In many areas of Northern Ireland voluntary and community organisations attempted to fill this gap and meet the needs of families.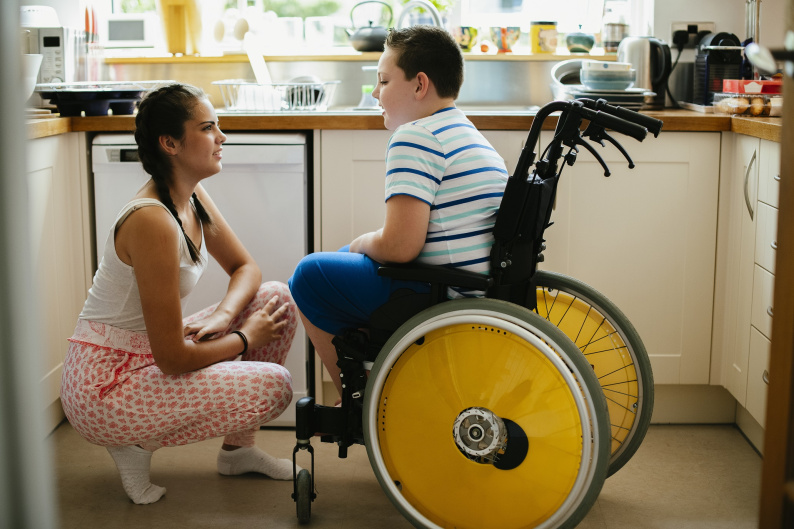 Do we place a different value on some people's lives?
Another clear message coming from the research was the fear and anxiety caused to parents of children with SEND by the threat of COVID-19, whether or not they or their children contracted it. Parents attributed some of this anxiety to the initial guidelines from NICE (National Institute for Clinical Excellence) about the prioritisation of treatment and use of resources to those who would benefit the most. In the event of shortages of equipment such as ventilators, parents perceived the guidance as potentially discriminatory for those with disabilities. Crudely put, such guidelines seemed to suggest that there was a hierarchy in terms of the value of different people's lives as the medical profession would potentially have to choose who was more likely to survive. Younger people with disabilities were, it was felt by parents, placed in the same category as the over 80s.
Normally people with disabilities could expect 'reasonable adjustments' to be made in terms of service provision (as well as in areas such as employment). However, the BMA guidance makes it clear that in the COVID-19 scenario this does not apply:
The 'capacity to benefit quickly' test may have a disproportionate impact on some disabled persons and some elderly persons (although that is not its intention). However, having carefully considered the alternatives (including having no test at all), the BMA's provisional view is that any indirect discrimination would be lawful in the circumstances of a serious pandemic because it would amount to 'a proportionate means of achieving a legitimate aim', namely saving the maximum number of lives by fulfilling the requirement to use limited NHS resources to their best effect.
(BMA Ethical Issues Guidance Note, issued April 2020)
Again, parents could understand the logic behind such guidance, but at an emotional level, it is very difficult to hear that your child may not get the treatment they need and that this 'indirect discrimination' would be considered acceptable. And regardless of the rationale it does raise questions about us as a society as to whose life is more valuable?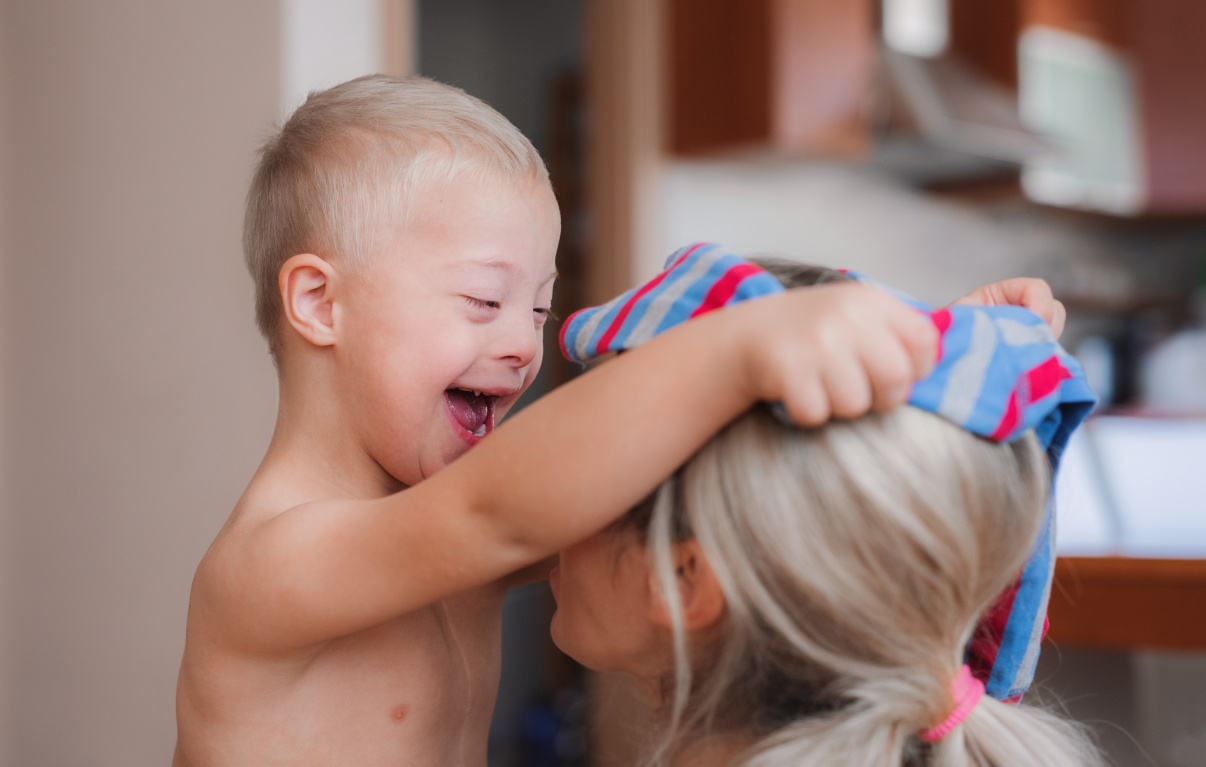 Were there positive impacts of lockdown?  
There were some positive impacts of lockdown for some families. Several mentioned having more time to do creative and active things together such as baking, crafts, cycling or walking – and of course the good weather during April and May really helped that. The cancellation of normal extra-curricular activities and the fact that we were all being asked to stay at home really helped to create extra spare time for many.
Some young people and their parents also liked the fact that they didn't have to physically attend school. This was particularly the case for those who are anxious going to school and those who find social interaction with peers difficult and who consequently don't have many friends at school.
However, this then begs the question as to why going to school is creating such anxiety in the first place and why it is perhaps, a lonely place for some young people to be, even though they may be surrounded by hundreds of their peers? What is going on in schools to make them feel this way? Surely we can do better as a society than to have children and young people feeling so anxious about school, that they'd prefer to be at home, largely isolated from their own peers?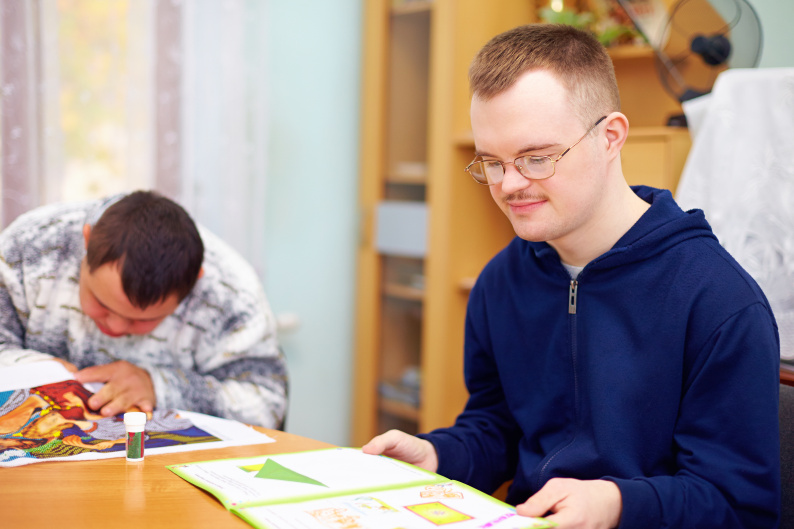 Building back better
The pandemic has been a major shock for all of us and the world has seemed to turn upside down in the last year. It has also exposed a lot of weaknesses and flaws in the systems we are so used to – from health and social care to education and how they are organised to the fragility caused by poverty and insecure employment.
However, it has also given us a chance to think about what is essential, what and who is important and it provides a chance to build back better. We now have further proof, if it were needed, that parents and families with children who have SEND need more support and reassurance, more quickly and from a variety of sources. The question remains what, if anything, are we as a society prepared to do to demonstrate to these families that we do value their children, that we do acknowledge and support the efforts of parents, carers and teachers and want to make sure that they are no longer 'the forgotten ones'?
Download our summary report below to read more about the findings with quotes from young people and parents with children with Special Educational Needs and Disabilites.