The updated EYFS framework came into force in September 2021 and at Natural Thinkers, we have been considering how our programme can support aspects of its delivery. One of the focuses of the reforms is on strengthening language and vocabulary development.
The Natural Thinkers programme has been developed to provide a nurturing and stimulating environment that encourages talk, whether it be encouraging children to talk about what they see, ask questions, or discuss the wonder that nature provides us with. The programme provides a wealth of opportunity for practitioners to create a communication rich environment for introducing new vocabulary. The clip below shows how motivated a nursery child is to use mathematical language to describe what he sees.
The EYFS now includes the natural world as part of the early learning goals and asks that children connect with their surroundings by looking at similarities and differences.  They are also encouraged to engage with the seasons. The Natural Thinkers commitments offer a framework that ensures that these goals can be met, such as the one below:  
Children engage with weather and the seasons.
Natural Thinkers commitment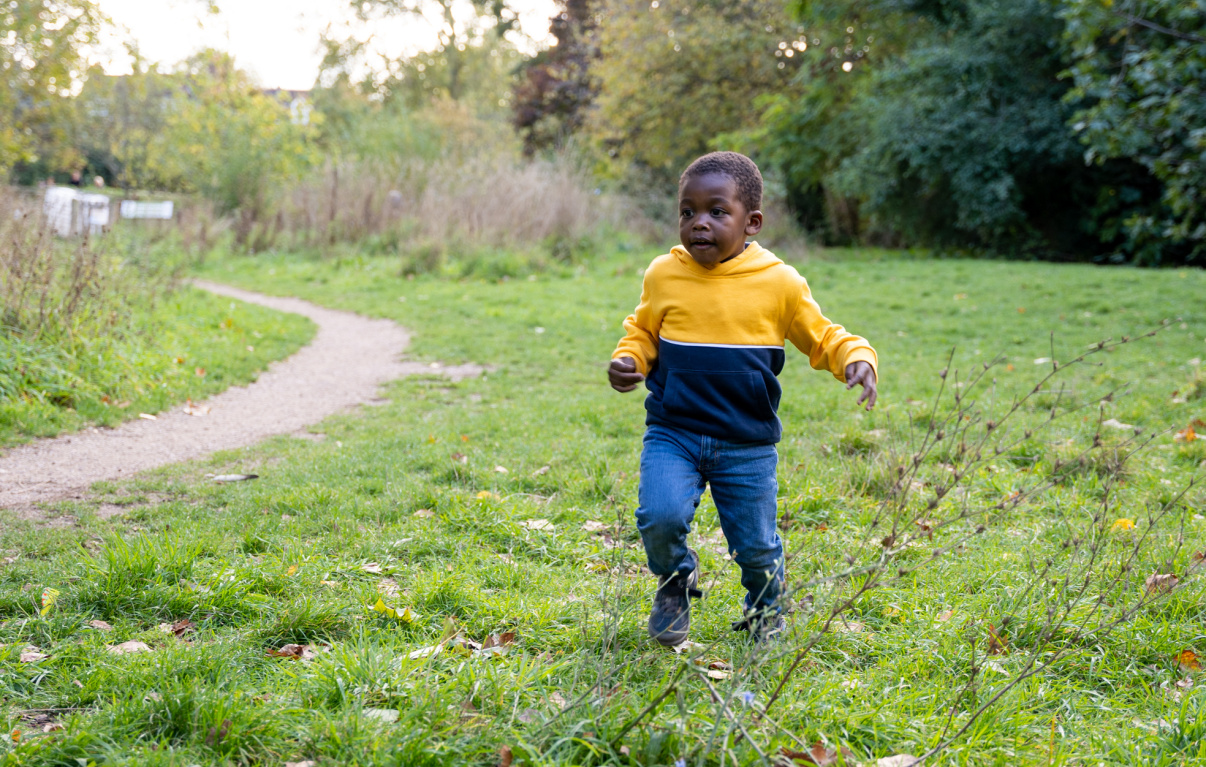 The programme gives practitioners practical ideas on how to implement 10 commitments that are focused on connecting with nature. Practitioners are encouraged to think about the characteristics of effective learning of the EYFS by ensuring that children have the right high-quality opportunities to learn in this way: playing and exploring, active learning, being creative and thinking critically. Natural Thinkers activities are underpinned by the principles of the characteristics of effective learning and offer further exploration for scientific enquiry. Activities that allow opportunity for exploration are vital in encouraging high levels of involvement.
When the children go outside, they seem calmer and freer to explore. We see higher levels of well-being and involvement, which in turn brings vibrant conversation. Our children love engaging with the seasons, we even have weather boxes, that they can choose resources that fit what is happening on the day, such as having streamers to run around with on a windy day.
Lambeth Early Years Practitioner
If you are looking for exciting ways of enhancing and developing children's language and vocabulary, whilst focussing on children's well-being and involvement, the Natural Thinkers programme could be what you need to implement in your setting.
To find out more information on how you can access training and become an accredited Natural Thinkers setting then please do get in contact with Jacqui McDermid and Jo Gordon: [email protected]