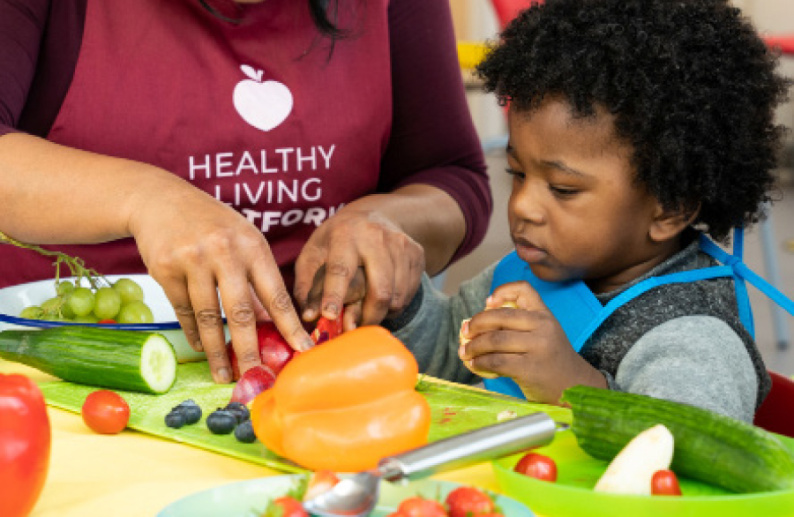 One of five A Better Start partnerships funded by The National Lottery Community Fund, the Lambeth Early Action Partnership (LEAP) is just over halfway through a 10-year project to lay the best foundations for children aged 0-3 years in the four deprived wards of South London. Delivering this crucial support throughout the pandemic has required ingenuity and determination to adapt to emerging and changing needs.
The challenge of helping parents through digital and online services when face-to-face meetings were not possible required rapid adaptation. Our Winter With Us campaign reached out to families with wide-ranging support, connecting parents with Parent Champions, running learn and play sessions, advising on employment and more, all supported through a range of short films from parents sharing their own experiences.
LEAP also included activity packs in food parcels for children's centre clients and supported the Healthy Living Platform in leading the borough's emergency food response through providing healthy food deliveries to families at risk of going hungry and ensuring new mothers were welcomed home from hospital with a supply of ready cooked meals.
Some developments that were not primarily driven by Covid-19 took on new significance. LEAP worked on remodelling and strengthening its domestic violence service run by the Gaia Centre, and developed its Maternity Vulnerability Assessment Tool, a holistic tool for midwives to measure social vulnerability in pregnant women more consistently.
As our summary report on the A Better Start response to Covid-19 concluded, it is clear that the virus will be with us for some time to come. We will continue to learn and adapt to make sure the needs of these families and communities continue to come first.