Understanding the experiences and impact of health and social care assessments on children and families.
NCB have secured a major, five-year investment from the Wellcome Trust in a collaboration with the University of Cambridge and the University of Kent, in conjunction with the All-Party Parliamentary Group for Children and the British Association of Social Workers.
The project looks at the decision-making process for providing social care support to children and families, the impact of offering particular support or not offering that support, and the lived experiences of assessments. Its starting point is Children in Need, including disabled children, aged 11-25, (as defined under Section 17 of the Children Act 1989), although the exact focus of the project will grow organically as the work progresses.
The research will draw on four key sources:
Analysis of health, social care, benefits and educational records from over 350,000 participants, exploring the movement of children and families through different services over time.

Three "experts by experience" groups, comprising disabled children and adolescents, care leavers, and parents of those who have undergone assessments.

Interviews with people who were instrumental in developing the Children Act 1989 legislation, professionals who have conducted social care assessments, and children and young people who have themselves experienced these assessments.

Archival research of key documents relating to the 1989 Children Act
The ambitious programme of activity aims to ensure engagement with civil servants, parliamentarians, policy makers and senior practitioners, in collaboration with MPs and Peers from the All-Party Parliamentary Group for Children. The team aim to allow the experiences of those affected to be heard at the highest levels in government and to enable evidence-based changes to improve the lives of those children and families involved in assessments.
For more information about the project please contact Tariq Anderson, NCB Research and Policy Assistant, [email protected]
Learn more about the Living Assessments programme:
Lived experience will be at the heart of the Living Assessments programme of work. We will be recruiting three Experts by Experience groups. Experts by experience groups are a way for people directly affected by policies to share their personal experiences in a meaningful way.
The groups will be formed of:
Disabled children and young people,  11 - 25 years old

Adult care leavers, 16 - 25 years old

Parents and carers whose children have experienced social care assessments, 0 - 25 years old
Recruitment 
We have now opened recruitment for our 'experts by experience'!  If you identify with any of the above groups then we would love to hear from you! 
What it involves:
•    Attending meetings roughly every other month on Zoom (or face-to-face in London when we can!)
•    Discussing research findings 
•    Taking part in data analysis
•    Writing publications
•    Presenting research findings
•    You will receive a £20 voucher for each session you attend
•    You will receive skills training, references and team building activities and events
•    All travel, accommodation and sustenance, including specialist arrangements and carers, will be paid up front or reimbursed and anyone experiencing disabilities, communication challenges, SEN or lacking confidence will receive specialised support, such as small group work, breaks, one-to-one support or creative activities.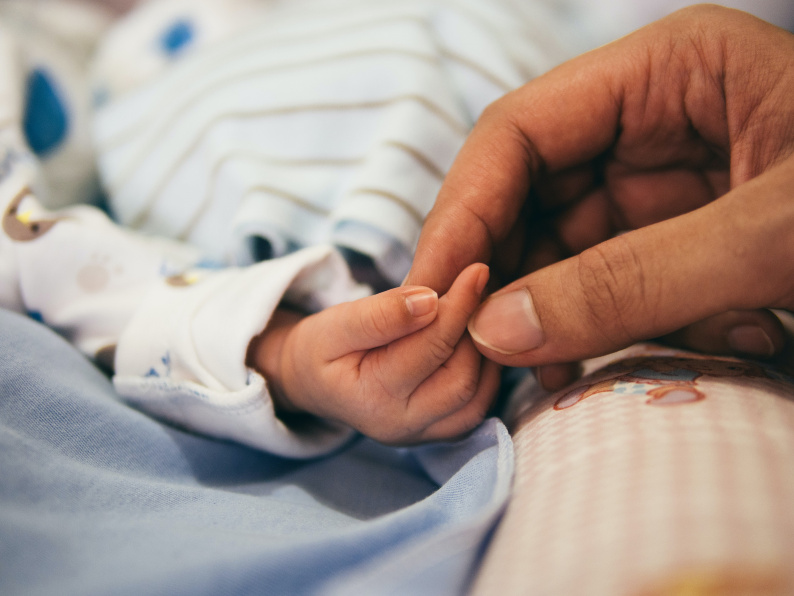 In addition to recruiting Experts by Experience groups, NCB is working with the project's academic partners to write a series of blogs centring the voices and experience of children and young people during the Covid-19 pandemic. To read any of the blogs click on the titles below:
In  Summer 2020, the APPGC held its first virtual meeting focused on supporting children and families to recover from the coronavirus pandemic. Young people presented as part of the event and as a result of the meeting, they were invited to join a meeting of the Vulnerable Children National Programme Board, attended by senior officials from the Department for Education, Ofsted and the NHS.
Dmitrijs, a member of Young NCB, has written a blog about his experiences presenting at the APPGC and attending the subsequent meeting. He also received a letter from the Permanent Secretary at the DfE, Susan Acland-Hood, thanking him for his contributions.
Clinical Record Interactive Search (CRIS) is a new unique database of over a 1/3 of a million participants with anonymised, and linked health, education, welfare and social work records. This large and powerful database allows google style searching to enable questions to be asked producing qualitative and potentially statistically significant quantitative results.
NCB are also working in collaboration with the academic partners to develop journal articles analysing children's social care interventions. We recently consulted with the Families Research Advisory Group (FRAG) about an upcoming journal article authored jointly with academics and NCB.
NCB have facilitated a policy seminar to bring together leading stakeholders from a range of sectors to discuss the work being developed by the academic partners.
Research on the 'Toxic Trio'
Parental mental ill-health, domestic violence and drug or alcohol misuse can be undoubtedly important risk factors in children's lives, but what do we really know about the combined effect of the so-called 'toxic trio'? As part of the Living Assessments programme researchers from the National Children's Bureau and University of Cambridge undertook a systematic review of research relating to the toxic trio in safeguarding policy and practice in England. They found the evidence base for the combined effect of the toxic trio is alarmingly weak and lacking in the precision, detail and depth on which policies should be based.
Find out more in our article in the Children and Youth Services Review, our summary article, news item and blog exploring the implications for children's social care.
All Party Parliamentary Group for Children 
The All Party Parliamentary Group for Children is chaired by Tim Loughton MP and co-chaired by Baroness Tyler, and NCB is the secretariat.
The work of the APPGC is informed by the views and experiences of children and young people who are regularly invited to speak in Parliament alongside Ministers, parliamentarians and the children's voluntary sector. The APPGC carries out regular inquiries on current issues in children's policy. Most recently, the Group has been looking at children's social care.
They APPGC have published two reports looking into children's social care: No Good Options and Storing up Trouble. The findings from the reports led to the development of the Living Assessments programme and the APPGC are a partner. There will opportunities for collaboration throughout the course of the research; between parliamentarians, academics and the Experts by Experience groups.
For more information about the work of the APPGC click here.
Supporting and strengthening families through the provision of early help - A rapid review of evidence
As part of Living Assessments, researchers from NCB, University of Cambridge and University of Kent, undertook a review of the academic and grey literature to better understand the evidence relating to the delivery and effectiveness of early help, and to make recommendations for the children's social care review announced by the Government at the beginning of 2021.
From 2nd of June 2021, you can find out more about our findings in our report, and read our recommendations to Government in our summary report. Further details about the project are available here and our news item about the findings is here.
Evidence Paper - Investing in Prevention
Building on our Rapid Review, in May 2022 we published our Evidence Paper on Investing in Prevention.
NCB spoke to academic researchers about emerging evidence on the association between expenditure on children's services, poverty and children's social care demand.
This evidence shows that increased spending on children's social care preventative services (including family support and early help) has a positive impact on:
Ofsted judgements
Numbers of Children in Need
Rates of 16 to 17-year-olds starting periods in care.