In partnership with Jersey Child Care Trust.
We are working in partnership with Jersey Child Care Trust and supported by the UBS Optimus Foundation UK on an ambitious five year project, (2016 – 2021), to facilitate capacity building in the early years sector and improve outcomes for young children in their families. 
Statistics pre- 2016 showed that too many children in Jersey were not reaching their full potential and Jersey's early years services didn't have the opportunity for sharing best practice and improvement. This was reflected in inequalities between communities including in engagement with speech and language services as well as dedicated early years services across the island.
The Jersey Early Childhood Development Programme is also informed by stakeholders including the Government of Jersey Department of Education, the Department of Health, the Best Start Partnership. 
Our approach
NCB is tackling the inequalities in Jersey's early years provision in three ways:
Developing an Early Years Outcomes Framework
To succeed Jersey is developing a coordinated, Jersey-wide approach to supporting young children, their families and the communities they live in.
To make this happen, NCB is enabling Jersey stakeholders to develop a framework which clearly outlines priority outcomes, action plans towards these and indicators to help measure what difference the Jersey workforce is making.
Click below to download the following reports showing progress towards the framework:
Making it REAL  (Raising Early Achievement in Literacy)
Engaging parents in their children's early literacy development has been shown to improve children's outcomes and help to narrow the gap between disadvantaged and other children.
The diversity of experiences across all children and early years settings in Jersey means that the introduction of Making it REAL will enable practitioners to reach out to parents and families, building confidence and knowledge to support early home learning, with a powerful impact on children's outcomes and on family literacy practice. 
All nurseries and pre-schools in Jersey have been offered the opportunity to take part in an island-wide programme which includes a focus on literacy and maths.
Makes Change
We are improving the knowledge of 'what works' for families through newsletters that provide local updates, profile latest research and practice from the UK along with International contexts. 
Our Knowledge Makes Change seminar series provides:
Knowledge of 'what works' for young children and their families to ensure the best possible outcomes.
Information about the Early Childhood Development Programme and further opportunities to contribute.
Inspiration and ideas for early years practice to take back and share with others.
11 Seminars have been delivered on a variety of subjects such as Emotional Health and Well-being, Bilingualism, Early Maths, Closing the Word Gap and Pedagogy & Play.
Watch the seminars and download the slides & briefing papers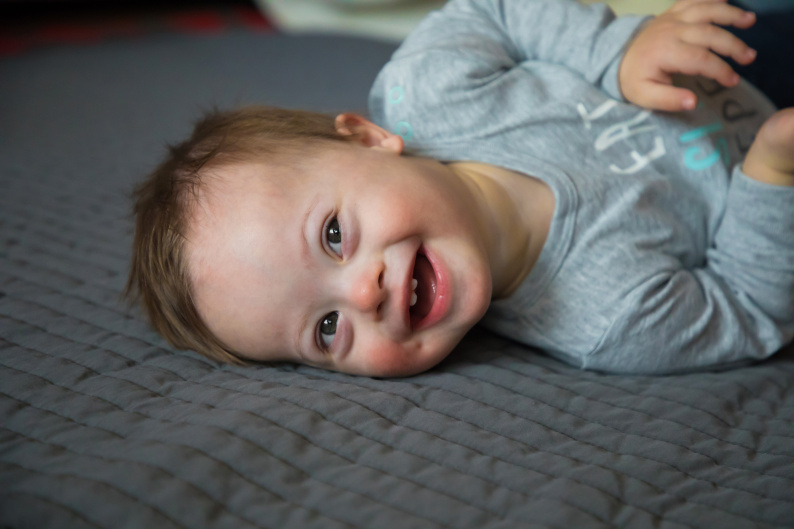 The result
By the end of the programme we will have worked with over 7,000 people directly, including over 3,000 children, and a wider audience of over 3,000 practitioners and stakeholders trained and consulted across the island.
To ensure the programme is sustainable once the funding ends we have developed a legacy handover model for each of the 3 strands:
Developing an Early Years Outcomes Framework
Through a series of workshops, key stakeholders are engaged in developing strategies using an Outcomes Based Accountability model. Making it REAL (Raising Early Achievement in Literacy) Early Years Teachers and Practitioners, along with members of the Government of Jersey Early Years Advisory Team and Jersey Childcare Trust support staff have embraced a training for trainers model, attending training and participating in supported delivery opportunities through co-delivering alongside NCB colleagues.
NCB will support these new trainers to continue to delivering Making it REAL, A REAL Approach to Early Maths and Sharing REAL with parents training by drawing up an ongoing agreement for use of NCB training resources.
Making it REAL has been embedded in the Level 3 and degree level Early Years qualifications at Highlands College.
Knowledge Makes Change
Through a mentoring and shadowing process we have supported Jersey Childcare Trust to take over ongoing publication of the Knowledge Makes Change Newsletter.  The newsletter now has a subscriber reach of over 700 and an additional reach of over 1000 via social media.
In addition, the Early Childhood Development Programme Steering Group with the Best Start Partnership will ensure the continued involvement of all key stakeholders in Jersey.